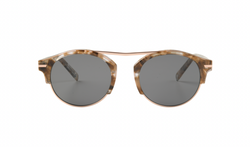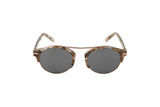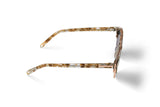 Just when you thought you had all of the staples you needed... we went and found this stunning vintage inspired acetate and paired it with our favorite rose gold to bring you The Vintage.
We designed this colorway to dress up for a big day, or down for a big walk, after a big day, when you know that regardless of how you feel, putting on your Bisous will make you look like a movie star.
We produced 100 of these, as always, each pair is numbered  (1 of 100, for example). This makes each pair truly one of a kind. It also makes it much easier to track your sunglasses down when your _____ steals them.
Acetate: Vintage inspired tortoise shell
Metal: Rose Gold 
Lens: All Bisous products are polarized, UV400, scratch and impact resistant, and come with a UV400 coating. We believe that providing your customers with anything but the best lenses is just bad business.